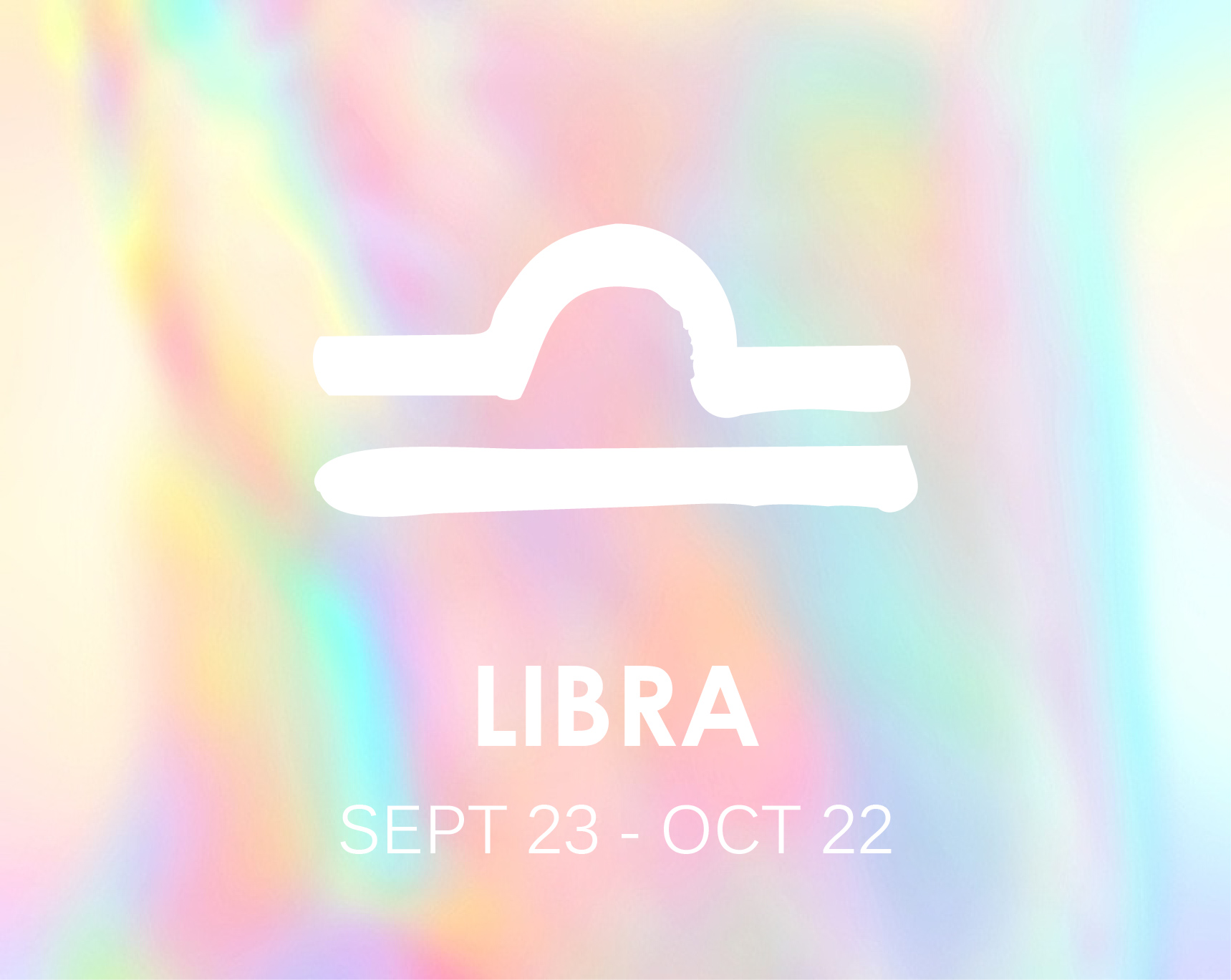 THE BEAUTY QUEEN
September 23rd - October 22nd
Modality: Cardinal (Aries, Libra, Cancer + Capricorn)
Element: Air (Gemini, Libra + Aquarius)
Planetary Ruler: Venus
"Mirror, mirror, on the wall. Who's the fairest sign of them all?" Libra. Without question. What other astrological sign has the symbol of the balanced scales indicating fairness for all? If we're talking about beauty, children of Venus rank unusually high in this department too. No wonder Kate Winslet's a Libra! They're so charming, so effortlessly glamorous - to witness them is to watch a moving sculpture. Our cardinal air sign, Libras initiate a new and necessary paradigm of thinking into the zodiac - collaboration. Libra season marks the halfway point in the astrological calendar. Previously, the zodiac's energy is personal-development centered. As a the leader of the air sign trinity, Libra begins the astrological inquiry into the interpersonal relationship; the one-on-one fashion of romance uniquely their own. Think of the symbol for the feminism movement. It's also the symbol for planet Venus said to represent Venus' mirror where she reflects the divinity of the beauty before her.
The highest Libra energy isn't just the enchanting magic of an autumn first date in New York . The highest Libra energy is focused on making sure everyone has a seat at the table. Libras facilitate inclusion, connection, conversation, events, and events with such ease you would have no idea they're concealing an inner anxiety that urges them to focus on fairness. If you look at the state of the world, we could all use a bit more of that Libra Love. Libra John Lennon wrote "All You Need Is Love" for a reason. Libras intuitively understand how crucial kindness and connection is. When left undisciplined, a Libra off-balance uses relationships spaces to avoid themselves. Their biggest nightmare is being alone because their astrological responsibility is making sure everyone is all in. Some tools to strengthen their gifts is effective boundary declaring and intensive alone time to better ascertain who has earned their love and why.
Venus ruled Libra can express itself intelligently and beautifully in queer identities. Look at the groundbreaking community organizing and critical analysis of relationship theory by gay Libra Dan Savage. Founder of It Gets Better with, his partner of course, his Libran eyes expand perceptions and bridge high-minded conversations on queer theory, sex positivity, shame release, monogamy and more to thousands of people who wouldn't have access to this life-saving data otherwise. Without heteronormative conditioning, queer Libras can express Venus' magnetic energy as artists and healers. Their lives can demonstrate multidimensional approaches to not only to the aesthetic industries, but social advocacy and relationship theory in a range of mediums like literature, music, film, and other forms. Through their connection to these spaces, they uplift all circumstances to divine right order and the world falls in love with them all.

Queer Libras + Allies: Oscar Wilde, Annie Leibovitz, Matt Bomer, Ian Thorpe, Isaac Mizrahi, Michel Focault, Kim Kardashian, Julie Andrews, Gwenyth Paltrow, Gwen Stefani, Rita Hayworth, Oliva Newton John, Fran Drescher & Bruce Springsteen